Glynis's Homepage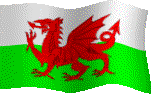 "Life is a performance for which I had no chance to rehearse"
Glynis's main hobby is amateur dramatics and her web space is used to promote this hobby.
Recent News:
August 2023
Well This was a busy month, with rehearsals almost every night in the week preceding the play, followed by a two week run of performances with a total of 13 performances including a matinee and evening performance on final day. And to follow that - well a brief rest, but now in the cast of Cranford at Christmas at TOADS little Theatre.
July 2023
Sadly the KATS productions never happened after a number of Cast Members pulled out for various reasons, However TOADS are recreating 'Dad's Army' in August 2023 and despite the name there are parts for ladies as well, so Glynis is now rehearsing for a two week run of Dads army at Toads Little Theatre, Torquay between August 7th and August 19th, See the TOADS Theatre Company website for more info
April 2023
Having escaped from the Desert Island with Robinson Crusoe, Glynis is concentrating next on two one act plays with KATS (Kingskerswell Amateur Theatre Society). You can find them on Facebook. One called Splitting Hairs and one called Intervals. She has a part in each play.

Performance on stage is on 10th June 2023.
---
January 2023
Glynis is concentrating on her part as "Mrs Crusoe" in the Marldon Pantomine Group Production of Robinson Crusoe, which will be on stage at end of this month in Marldon Village Hall.
---
Bob is currently contructing a new website which is available here.
---
Glynis's dramatic life:-
Glynis has been a member of the following drama groups:
Glynis would be interested in taking up Acting, Film Extra or Voiceover work, within reasonable travelling distance of Paignton, Devon. If you can offer such work please contact Glynis by email.
Email address is Glynis@tameclan.me.uk
---
Glynis likes tigers and has adopted one.
Here is our current cat, Morgan (a family name - named after Glynis's great Grandfather Morgan Morgan). Here's an early picture of Morgan taken in August 2004:-
I would like to thank Carly from the Energy Comparison Company Selectra for advising me that the WWF link I was using was incorrect, I have now corrected it.
WWF Supporter
Cats Protection charity Felix Catfood Site
---
Past Life.
Before moving to Devon, Glynis was involved in a large number of Duston Players productions in Northampton.
Early in 2005 she was in the thriller "The price to pay" in which she played the part of Carol, seen herebeing threatened by a kidnapper.
In November 2005 Glynis appeared in Blackadder " taking two parts:
"The Wise Woman"

who Blackadder turned to
for advice
when he fell in love with "Bob"


And
"Lady Whiteadder"

from whom Blackadder
was hoping to get an inheritance
Some of the other parts played by Glynis include:-
the American widow, 'Mildred' in 'The Cemetary Club, 'Helga in 'Allo Allo'
Mrs Smith in 'Run for your Wife', 'A Baddie' in a pantomime, A Spirit in 'Ladies of Spirit'


In April 2007 Glynis was the Policewoman in Blood Money where she was heard at the door but never came onstage. Glynis was also Stage manager for this production.

In November 2007 Glynis was also heard but not seen as she did not audition for a part in Country Wife. We were hoping to sell our house and move to Devon, but were still here when she agreed to be the Prompter, and was kept busy as the cast found the script of this restoration comedy to be quite a challenge.

Finally, in March 2008, Glynis had the part of a 'batty' medium in her last production with Duston Players, a comedy entitled "Late of This address", after which we moved to Devon - Who says type-casting does not happen!
---
Many of the following photographs from TOADS and TOADS Stage Musical Productions are the copyright of Brian Tilley, a freelance photographer and TOADS member.
| | | |
| --- | --- | --- |
| | | |
| Glynis (Mrs Yardley) checks out of Fawlty Towers.(TOADS) | | Glynis (Mrs Waring) studying the menu for dinner at Fawlty Towers |
| | | |
| Glynis as she appeared in Katherine Howard. (TOADS) | | Publicity photo for Robinson Crusoe. (SADS) |
| | | |
| Glynis as Katherine Jekyll. (SADS) | | Glynis with her "Children" (SADS) |
More of Glynis's dramatic performances can be seen in her gallery click here to view
---
The SADS and the TOADS are Amateur Drama Groups in Torquay,

does Musicals (as the name suggests). If you are interested in joining or would like to find out more about them then visit their web sites for more details.
The Duston Players are an Amateur Drama Group in Northampton, if you are interested in joining or would like to find out more about them, please contact them by email.
If you have a general interest in amateur theatre click here to find the amateur theatre network homepage which lists groups and productions from all around the UK.
---
This page was last updated on 15th July 2023
Credits:
Page produced by Bob Tame using AOLPRESS, Microsoft Frontpage Express and Cute HTML.
Animated cat from the animation factory
Welsh Flag from the Gwent Family History Society page.

Background image: Dylan, our late cat, photograph and digital editing by Bob Tame.